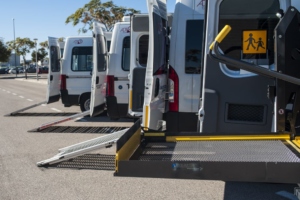 The organization will offer an airport shuttle in & out to the athletes and companions from the airport to the Hotel Viva Blue & Spa in Muro with the collaboration of ADT bus.
They have vehicles with ramp and with elevator to transport athletes in wheelchairs. Perfect to move around Mallorca without barriers. To reduce the amount of co2 emission we offer a special price for groups. 
Please fill out this form and we will help you all you need. The shuttle service will be paid in cash when you arrive to the hotel. This service could involve a waiting time at the airport (maximum 1 hour).
Shuttle
Shuttle service from Airport - Hotel Viva - Airport